Moving Goal Posts
I should start by saying this anecdotal evidence based on my own Eldar army. I haven't pored through the codex to work it unit by unit.
SiamHann at Warhammer World
This is really no shock, every codex downgrades some of the points values and strength of older units. It's the only way GW can make the new units bestter than the older ones, other than changing the stat lines to 11/10.
Below  is my army list.
Autarch
Jet bike
Power weapon
Farseer
Spirit stones
Guide
Storm
Warlock
Conceal
Banshees
Exarch
Mirror swords
War shout
Acrobat
Dire avengers x6
Exarch
Shimmer shield power weapon
Defend
Dire avengers x5
Exarch
Twin catapults
Guardians x10
Bright lance
Jet bikes
Shuriken cannon
Path finders x10
Dark reapers
Exarch
Missile launcher
Crack shot
Fast shot
Falcon
Scatter laser
Holo field
In the 4th/5th Edition codex this totalled 1412 points. Having recently added the Rangers I was contemplating, either an Avatar or Wraith Lord to take me to 1500 points.
Using the 6th Edition codex this all weighs in at 1174 points, which is actually a 17% drop in points. It's going to take me a bit more than than a Wraith Lord to hit 1500 points, something like a fully loaded Wraith Knight would do the trick. Now how did GW manage to find another way to make me buy a Wraith Knight?
Epic Wraith Knight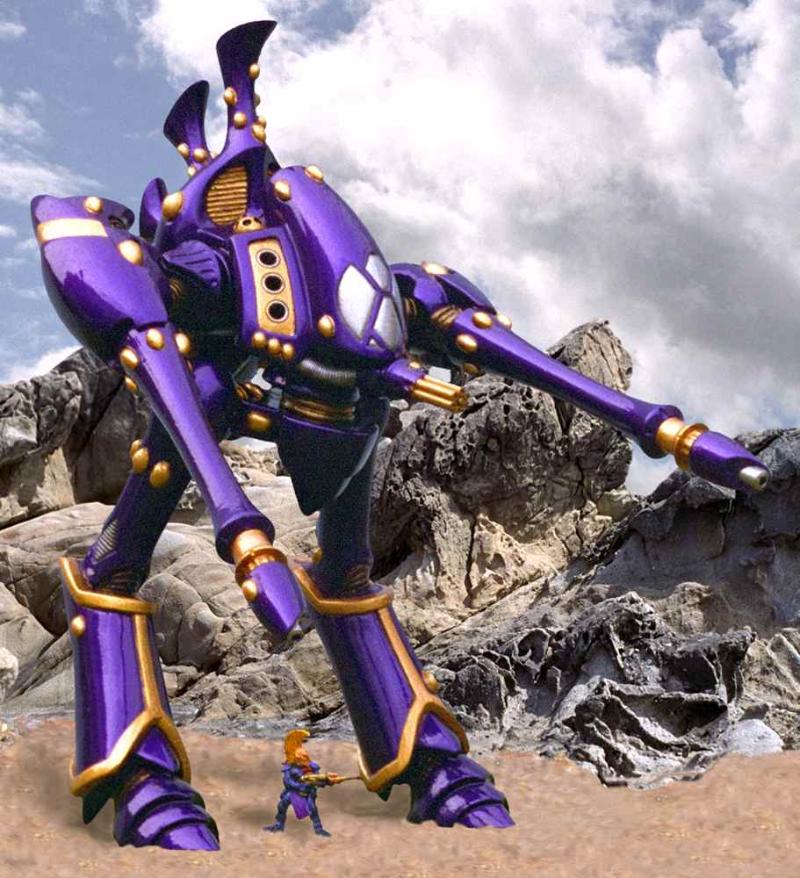 Photo Taken from www.dakkadakka.com